October 6th, 2017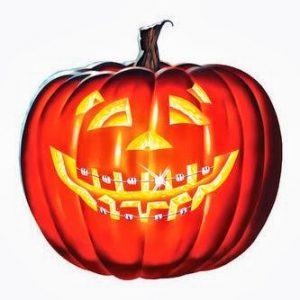 So many children (and adults) look forward to this time of year. From picking the perfect costume to ending the evening with sweet treats, there are plenty of reasons to be excited about Halloween. It just so happens that October is National Orthodontic Health Month, so to ensure that your child has a Halloween free from candy-related complications, Lansdowne Orthodontics offers the following advice.
Candies to Avoid
Here are some treats that children should be careful about eating:
• Hard, sticky, chewy candy - Now and Laters, Starbursts, Good and Plenty, caramels, taffy - all of these could cause damage to brackets and wires.
• Gummy candy - Swedish Fish and gummy bears are sticky and difficult to remove from the crevices created by orthodontic hardware.
• Sour candy - Like gummy candy, these sweets are sticky, but they also contain acids (which is what makes them sour) that can harm tooth enamel.
Acceptable Candies
There are plenty of candies that are both tasty and braces-friendly! The list includes:
• Chocolates - Chocolate requires less chewing than other candies so it is less likely to cause damage to braces.
• Lollipops - As long as you can trust your child not to bite lollipops or other hard candies like Jolly Ranchers, they can be enjoyed. If your little goblin is a biter, then avoid these, as well.
• Powdered Candies - Pixy Stix and Lik-M-Aid are nothing but flavored sugar, but they won't harm brackets, bands, or wires.
No matter how orthodontic-friendly these candies may be, they are not the best choice for healthy teeth. Make sure your child brushes and flosses thoroughly after enjoying their Halloween treats to help avoid tooth decay. The best treats may be non edible treats such as stickers, bouncy balls, mustaches, or removable tattoo decals. No candies for Halloween? Now that's a spooky idea!
If you do have an orthodontic emergency this Halloween, Lansdowne Orthodontics is here to help. Contact our office to schedule an appointment.